Best Places in Brevard to Rent a Street-Legal Golf Cart
Space Coast Cart Rentals offers free delivery for Brevard County, FL. Our street-legal golf carts are loads of fun! If you live locally or are planning a trip to the area, be sure to reserve your cart(s) in advance. We have a fleet of 4 and 6 seater Golf Carts, but they go fast! Rent a golf cart now.
Where can our golf carts be driven?
Our Golf Carts are Low Speed Vehicles (LSV). This means they can be driven anywhere the speed limit is 35 mph and below. LSVs must obey all traffic regulations.

1) Melbourne Beach
Melbourne beach is one of the top places to visit and even retire. That's how nice it is! There are thousands of small businesses, restaurants, and shops to explore.
"Melbourne Beach stretches across 33 miles of gorgeous, undeveloped sand, perfect for a walk walks or a jog along the water. The waves here offer nice surfing and snorkeling, and the bars regularly bounce with live music." – Top10.com
"Melbourne Beach is a town in Brevard County, Florida. The population was 3,101 at the 2010 United States Census. It is part of the Palm Bay–Melbourne–Titusville Metropolitan Statistical Area." – Wikipedia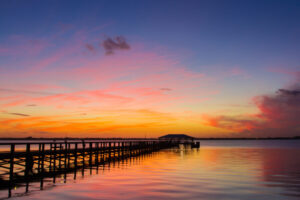 2) Satellite Beach
Satellite Beach is another amazing beach and location to hang. Visitors can find a variety of shopping and dining experiences to enjoy. Rent a golf cart and hit the beaches for a fun day in the Florida sunshine!
"Satellite Beach is perhaps most known for its surfing, in particular the north dune crossover, where several of the most famous surfers have learned how to surf. Satellite Beach's sand is not known for its peaceful privacy, but it's still laid back and a great place to meet friendly locals." – Top10.com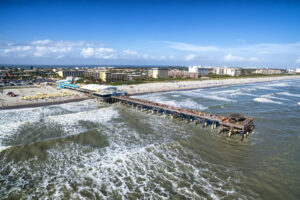 3) Cocoa Beach
Cocoa Beach is one of the most well known beaches in the entire United States. Known for its awesome beaches and surf breaks, this is a must see destination. What better way to see it than with a street-legal golf cart? Feel that ocean breeze in your face as you cruise around Cocoa Beach! Rent a golf cart today.
"Cocoa Beach is a Florida city south of Cape Canaveral Air Force Station. It's a gateway to the Kennedy Space Center Visitor Complex, which has rockets and iconic artifacts. The city is known for its beach and surf breaks. Inside a surf shop, the Florida Surf Museum traces the sport's local history. Nearby Cocoa Beach Pier has eateries and shops. The maritime forest at oceanfront Lori Wilson Park attracts birdlife." – Google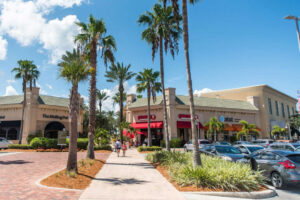 4) Viera – The Avenues
The Avenues at Viera is a very popular shopping center. They host a variety of events throughout the year, but you can make anyday special with a Golf Cart Rental from Space Coast Cart Rentals.
"While visiting The Avenue, be sure to enjoy the center's amenities. We offer a pop jet fountain over by AMC Theatres and soft seating in Central Park and around the shopping area. For information on upcoming events on the property, visit our Events page." – AvenueViera.com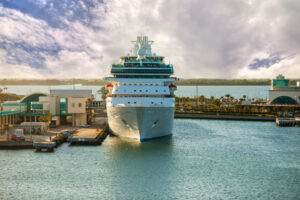 5) Port Canaveral
Are you visiting from out of town? Port Canaveral has plenty of fun to offer, but walking everywhere can get a bit old. We offer free delivery on Golf Cart Rentals to Port Canaveral. Give us a call to reserve your rental for a fun day at the Port. For more info on renting a golf cart be sure to check out our Policy Page.
"Port Canaveral is a cruise, cargo, and naval port in Brevard County, Florida, United States. It is one of the busiest cruise ports in the world with 4.5 million cruise passengers passing through during 2016. Over 5.4 million tonnes of bulk cargo moves through each year." – Wikipedia
Rent a Golf Cart in Brevard County
Thanks for checking out our article on the Top 5 Places to Rent a Golf Cart in Brevard County Florida. Be sure to check our website for more fun articles and information on renting a street-legal golf cart. We look forward to hearing from you!